Certified Home Marketing Expert: "I don't just list homes, I sell them!"
Check out Jason Will's client reviews and testimonials!
Jason Will was born and raised in Fairhope, a small coastal town in the largest county in Alabama. Today he runs the #1 Real Estate Team on the Alabama Gulf Coast, as well as one of the fastest growing Independent Brokerage Firms in the state. The foundation of his success has been transferring the skills he's acquired in 13+ years in the business into his agents. Seeing the businesses of his team members flourish through consistent training, introduced Jason to his true passion of helping others succeed. His "No Agent Left Behind" mantra is a testament to his commitment to training, in addition to the "on-demand" accessibility he offers to his team.
Jason's team is praised for it's culture but hired for both it's hustle and innovative marketing strategies. Professional photos are taken of every home listing where pride of ownership is evident. Jason expects each listing his team takes to be pristine from the curb to the closets. While that is not always possible, he'll be the first to tell you that, "Your best will always be good enough." He understands that presentation has a direct correlation to maximizing the profitability of your property. A home that shows well, sells fast, and for the most net proceeds to our sellers.
An inviting home is one that looks good, smells good, and feels good. It also has web appeal and web appeal is most definitely the new curb appeal. A home with web appeal captures the attention of our target audience, active homebuyers. A property that is pristine in nature, will benefit most from our online presence, to include both search engines and social media platforms. Jason has built a large following on the Internet, and those not yet following are exposed to our listings through paid advertising methods designed to reach consumers with a real estate needs.
Jason describes his Marketing Plan as a "Saturation of the Internet." By casting such a wide marketing net, Jason hauls hundreds of leads every month and has compiled a database in the 10's of thousands over the last decade. The ever-expanding pipeline of contacts is nurtured by his team through daily prospecting calls. Jason refers to this method as the "4-P Approach." While most agents do the 3-P's (Placing a home in the MLS, Putting a sign in the yard, and Praying for another agent to sell it), we embrace the 4th "P" of being Proactive! In short, most agents are reactive, while Jason's team is proactive. Jason's team leaves no stone unturned by hammering the phones, knocking on doors, and hosting consistent open houses.
If you're in the market to buy, sell, or invest in real estate or would like to inquire about joining the Jason Will Real Estate Team, call or text Jason directly at 251-583-9728.
Awards & Designations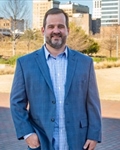 Jason Will
Game Changer
JWRE Powered by JPAR Coast & County


154 N. Section Street




Fairhope

,

AL

36532


Phone:

251-583-9728